Nestled between Orlando and Tampa, Lakeland Florida is a Floridian gem that offers a unique blend of history, culture, and natural beauty. With its stunning architecture, thriving arts scene, and family friendly attractions, Lakeland has something for everyone. Ready to explore this charming city? Let us be your guide to the best things to do and see in Central Florida's Lakeland!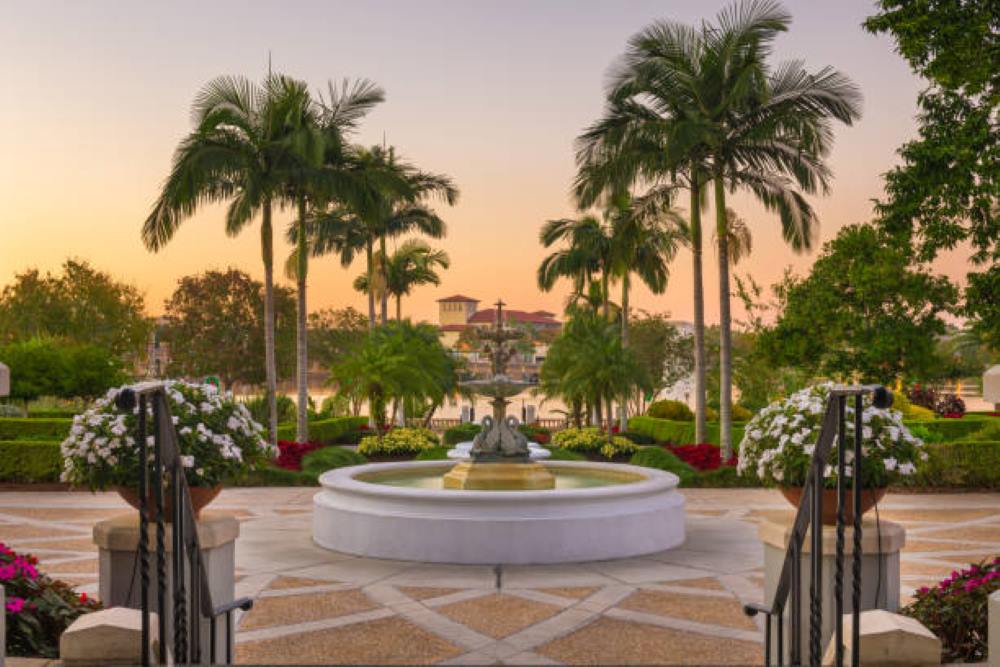 Key takeaways
Explore Lakeland's historic landmarks, downtown area and Florida Southern College.
Enjoy lakeside activities like fishing and boating or visit parks for unique wildlife experiences.
Discover the city's art, theatre and craft beer culture plus family fun attractions and local eateries.
Exploring Lakeland's rich history and architecture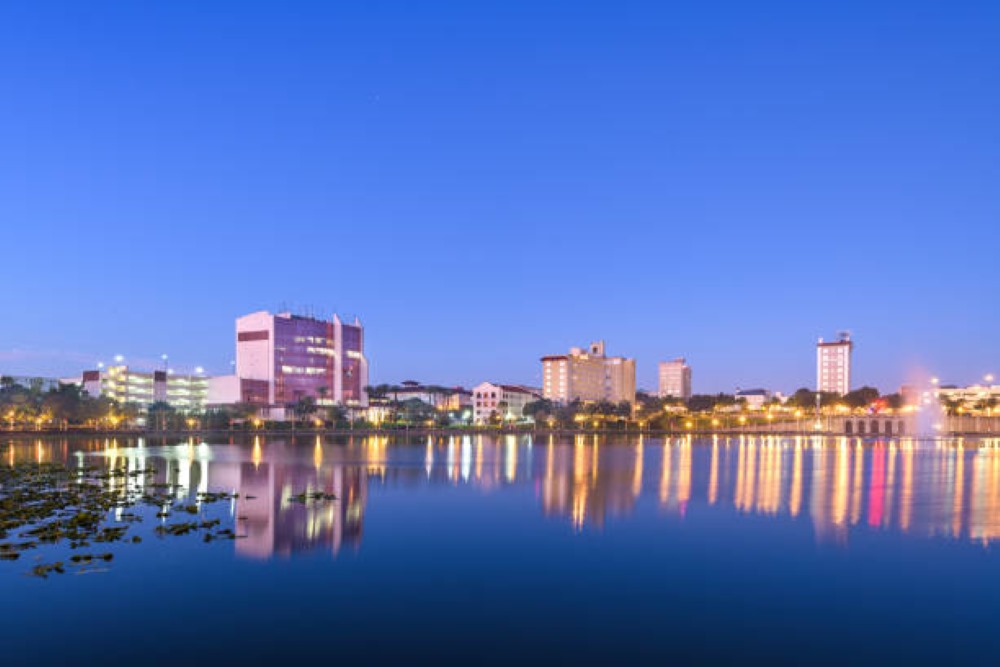 Immerse yourself in Lakeland's deep rooted history by exploring renowned landmarks such as Florida Southern College, downtown Lakeland, and the South Lake Morton Historic District. From the largest collection of Frank Lloyd Wright designed architecture to charming tree lined streets, you'll be captivated by this city's storied past and enchanting atmosphere.
Downtown Lakeland
Downtown Lakeland is a treasure trove of historic buildings, such as The Terrace Hotel and Polk Theatre, which stand as testaments to the city's architectural legacy. While wandering through the streets, make sure to stop by Lake Morton, fondly referred to as Swan City. Here, you can feed the elegant swans and admire the serene beauty of the lake.
In addition to its historical appeal, downtown Lakeland is home to a variety of attractions, including:
The Florida Children's Museum.
Lake Mirror and Hollis Garden.
Polk Museum of Art.
Frances Langford Promenade at Lake Mirror.
Offering an abundance to discover, Lakeland is an indispensable stop for the history buffs, enthusiasts and families alike.
Florida Southern College
Nestled in the heart of Florida Lakeland, Florida Southern College boasts the largest collection of Frank Lloyd Wright designed architecture in the world. The campus is a living museum, where you can marvel at the genius of Wright's designs as they blend seamlessly with the natural surroundings.
Take a guided tour of the campus and visit the Frank Lloyd Wright Visitor Center, which houses a fascinating collection of photos, furniture, and drawings that showcase Wright's connection with the college. Don't miss the chance to explore the Usonian Faculty House, a masterpiece of Frank Lloyd Wright architecture, and other Frank Lloyd Wright buildings featuring an open floor plan and environmentally friendly materials like concrete and Florida Cypress.
South Lake Morton Historic District
The South Lake Morton Historic District is a picturesque neighborhood known for its historic homes and tree lined streets. Enjoy a relaxed walk, appreciate the captivating architecture, and make sure to partake in some birdwatching at Lake Morton.
Scenic lakes and parks in Lakeland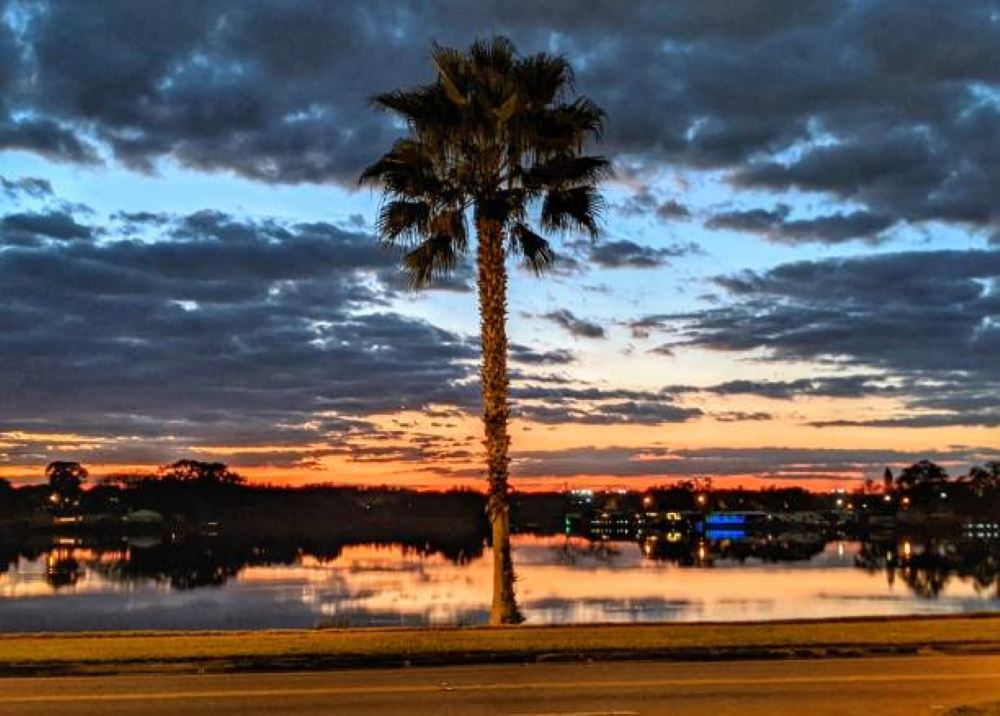 Lakeland's natural beauty is on full display at its scenic lakes and parks. Whether you're visiting Lake Mirror, Hollis Garden, or Circle B Bar Reserve, you'll be captivated by the lush landscapes and diverse wildlife that call this city home.
The city's lakes and parks present a multitude of activities for visitors to partake in.
Lake Mirror
In the heart of the city, you'll find the stunning Lake Mirror. With its 2.6 mile loop, this picturesque lake offers a serene escape amidst the hustle and bustle of Lakeland. Take a leisurely stroll around the lake, admiring the beautiful gardens, sculptures, and the iconic swan statue.
Lake Mirror is not just a picturesque location; it serves as a communal meeting point. Whether you're attending a special event, enjoying a picnic by the water, or simply watching the sunset, Lake Mirror is a must visit destination when exploring Lakeland.
Hollis Garden
Discover a botanical paradise at Hollis Garden, a 1.2 acre garden located in downtown Lakeland. With its stunning array of:
Plants.
Trees.
Flowers.
Water features.
Circle B Bar Reserve
For the ultimate nature escape, head to Circle B Bar Reserve, a 1,267 acre nature reserve located in east Lakeland, Florida. Once a working cattle ranch, the reserve is now a sanctuary for native Floridian wildlife, including birds, alligators, and turtles. With its diverse ecosystem of wetlands, forests, and prairies, Circle B Bar Reserve is a haven for hikers, nature photographers, and birdwatchers.
Explore the reserve's many trails, such as the picturesque Alligator Alley, where you can catch glimpses of alligators basking in the sun. Take a moment to appreciate the beauty of the reserve's diverse landscape and its remarkable wildlife inhabitants.
Cultural experiences in Lakeland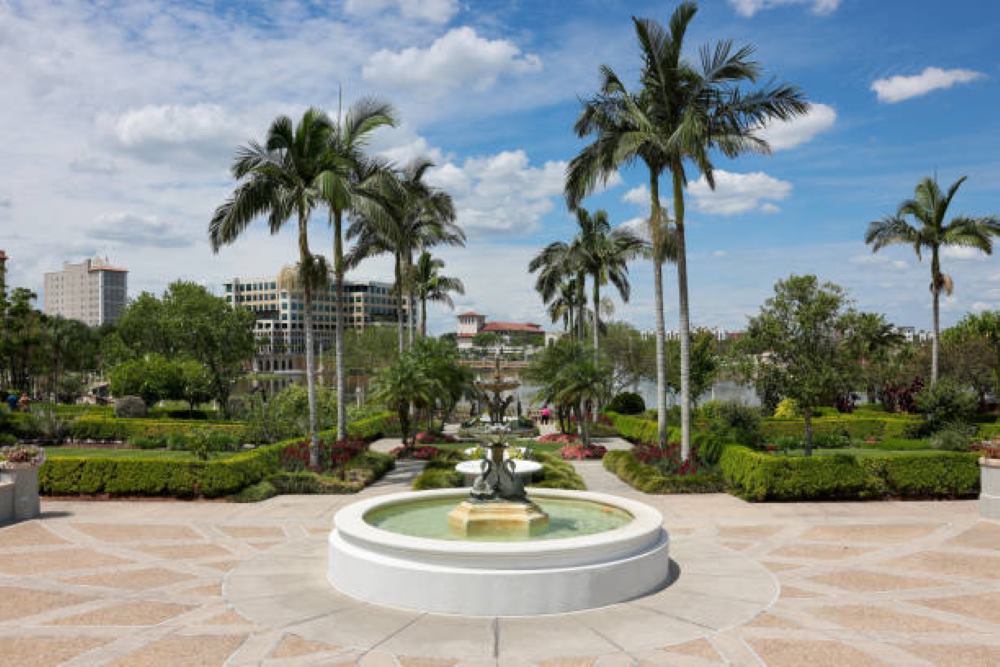 Lakeland offers a vibrant cultural scene that will captivate art lovers and theater enthusiasts alike. Immerse yourself in the city's artistic spirit by visiting the Polk Museum of Art, attending a performance at the historic Polk Theatre, or discovering the fascinating Highwaymen Art Legacy.
Polk Museum of Art
The Polk Museum of Art is a non profit art museum located in Lakeland, Florida. It boasts an impressive collection of artworks from around the world, including:
Pre-Columbian pieces.
Contemporary works.
Paintings.
Sculptures.
Photographs.
The museum offers a diverse selection that caters to a variety of artistic tastes.
Visit the Polk Museum of Art to explore its permanent and rotating exhibits, attend thought provoking lectures, or participate in hands on workshops. With its ever changing displays and engaging programs, the Polk Museum of Art is a cultural gem that provides visitors with an enriching and inspiring experience.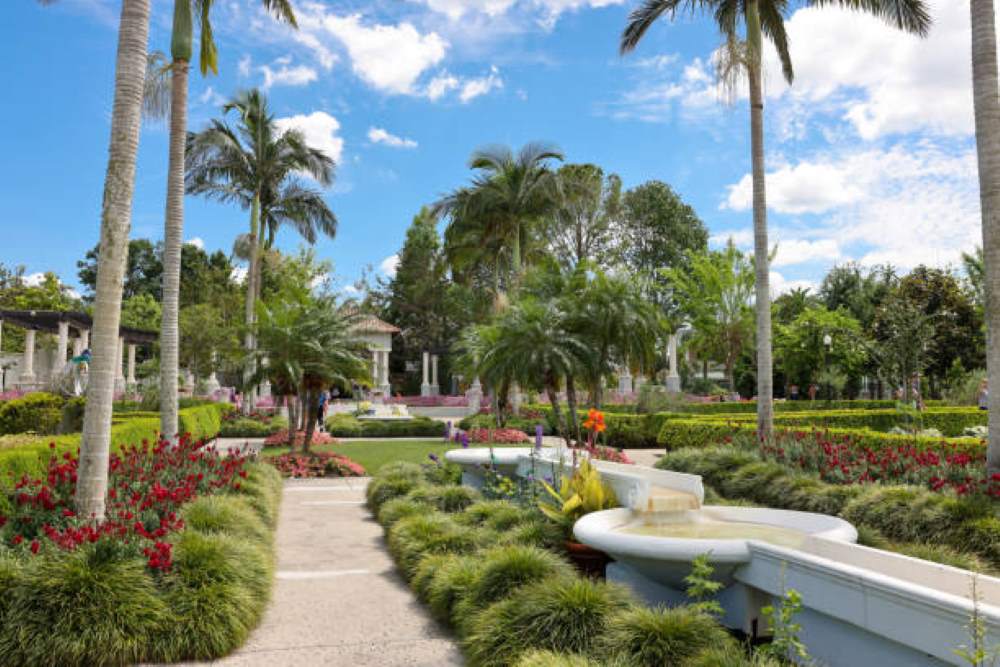 Polk Theatre
Built in 1928, the Polk Theatre is a historic landmark in Lakeland that showcases the city's dedication to preserving the arts. This stunning theatre offers a diverse array of events, including classic and recent films, live performances, and unique events that cater to a wide range of interests.
Step inside the Polk Theatre and be transported to a bygone era, complete with ornate details and exceptional architecture. Whether you're catching a film, attending a concert, or simply admiring the theatre's historic charm, the Polk Theatre is a must-visit destination for anyone seeking a memorable cultural experience in Lakeland.
Highwaymen Art Legacy
Discover the Highwaymen Art Legacy, a group of African American artists from Florida who created captivating landscapes in the 1950s and 1960s. Their vibrant artwork captures the essence of Florida's natural beauty and has become highly sought after by collectors and museums worldwide.
Explore the work of Daniel Butler, son of Highwayman artist Robert Butler, who continues his father's artistic tradition in Lakeland. This remarkable artistic legacy is a testament to the enduring power of creativity and the rich cultural heritage of Lakeland.
Family friendly attractions in Lakeland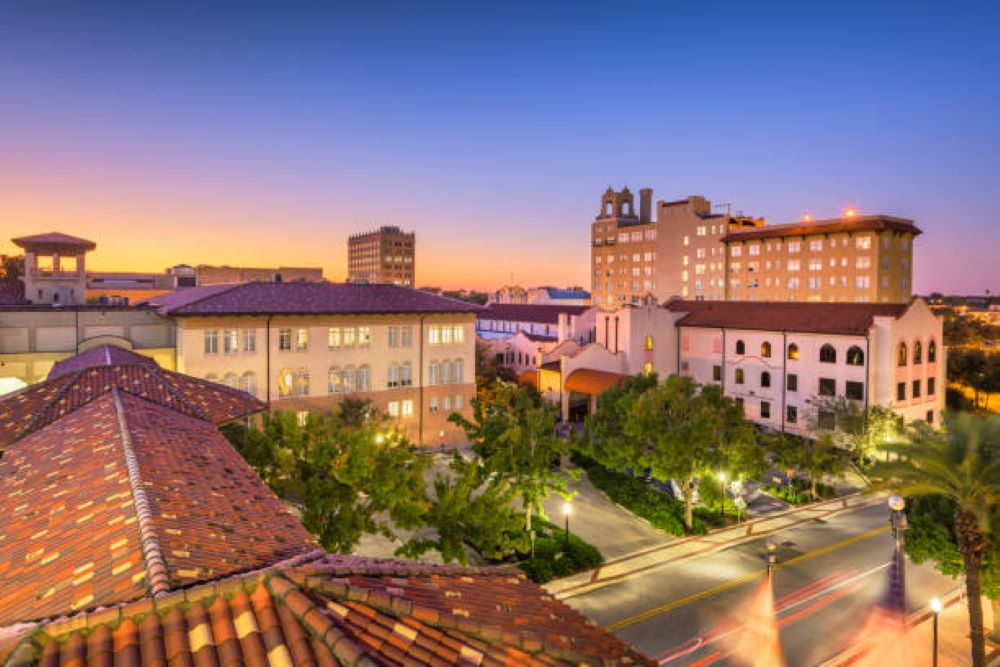 Lakeland FL is a family friendly destination with a range of attractions that cater to visitors of all ages. Some of the top family friendly attractions in Lakeland include:
The Florida Children's Museum, which offers engaging exhibits for children to explore and learn.
LegoLand, a whimsical theme park with rides, shows, and interactive experiences centered around Lego bricks.
The Family Fun Center, where families can enjoy activities such as go kart racing, mini golf, and arcade games.
With these attractions, there's no shortage of fun and excitement for the whole family to enjoy in the Tampa Bay area, conveniently located near the Lakeland Linder International Airport.
Florida Children's Museum
Located inside Bonnet Springs Park, the Florida Children's Museum offers a world of interactive and educational experiences for young learners. With engaging exhibits like Design Park, a 100 foot climbable alligator, and an imaginative watermelon garden, the museum encourages creativity, curiosity, and learning through hands on play.
A visit to the Central Florida Children's Museum promises an unforgettable adventure for families with children of all ages.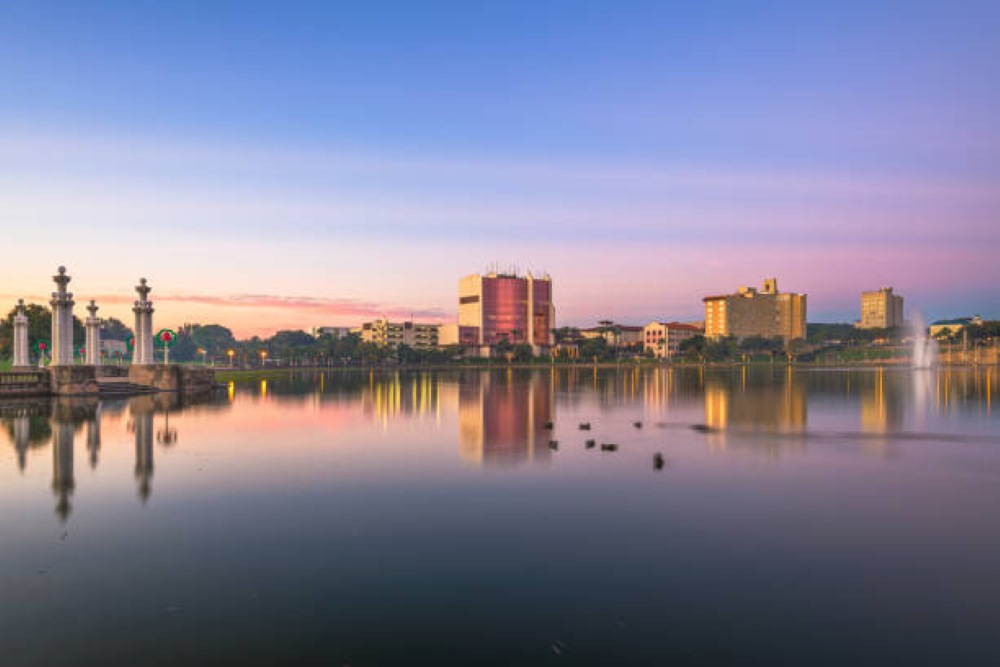 LegoLand
A world of imagination and adventure awaits at LegoLand, a theme park specially designed for families with children aged 2 to 12. With over 50 rides, shows, and attractions, this whimsical park offers endless fun for kids and adults alike.
Hop on thrilling roller coasters, splash around in water rides, and explore interactive play areas that bring the magic of LEGO to life. From building challenges to captivating performances, LegoLand offers a unique and unforgettable experience for the whole family.
Family Fun Center
For a day filled with excitement and entertainment, head to the Family Fun Center, an indoor amusement complex offering a variety of activities for all ages. Challenge your friends and family to a game of laser tag, navigate the twists and turns of the mini golf course, or rack up points at the arcade.
Younger children can enjoy the soft play area, while older kids and adults can indulge in some friendly competition with go kart racing. With something for everyone, the Family Fun Center is a one stop destination for a day of family fun and lasting memories.
Food and drink in Lakeland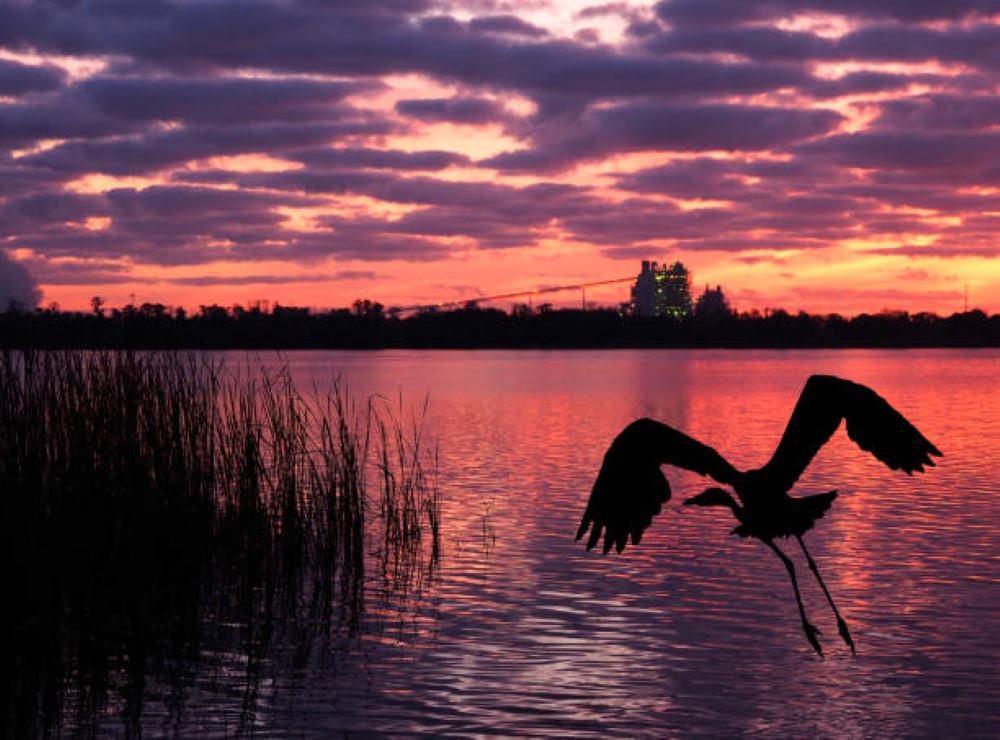 Savor the flavors of Lakeland with a culinary tour of the city's unique eateries, craft beer breweries, and the lively Lakeland food truck rally. From farm to table dining experiences to locally brewed craft beers, Lakeland's food and drink scene is sure to satisfy your taste buds.
Unique eateries
Treat your palate to the diverse and delicious dining options in Lakeland with a visit to some of the city's unique eateries. Some of the top restaurants to try include:
Frescos Southern Kitchen and Bar.
The Yard On Mass.
The Back Nine.
Cob and Pen.
Craft beer breweries
Lakeland's craft beer scene is thriving, with several local breweries offering a wide range of unique, flavorful brews. Visit Swan Brewing or Brew Hub to sample their exceptional craft beers and experience the welcoming atmosphere that defines these local gems.
Lakeland food truck rally
Experience the flavors of the city at the monthly Lakeland food truck rally in Munn Park. With a variety of food trucks offering cuisines from around the world, this lively event is a food lover's dream come true.
Enjoy live music, family friendly activities, and the opportunity to sample dishes from some of the region's most talented chefs. Don't miss this delicious and entertaining event that brings the community together to celebrate Lakeland's vibrant food scene.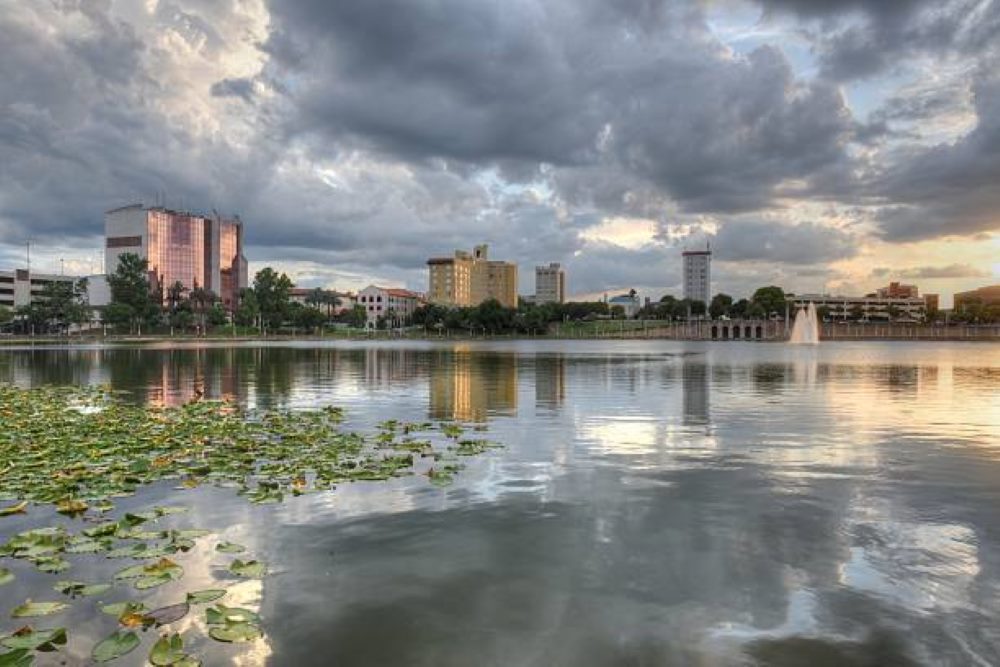 Downtown farmers curb market
Experience the lively atmosphere of the downtown Farmers Curb Market, a weekly outdoor event featuring:
Local vendors.
Fresh produce.
Artisanal goods.
Delicious food.
Browse the stalls for unique gifts, sample delectable treats, and immerse yourself in the vibrant community spirit that defines this beloved market.
Sports and outdoor activities in Lakeland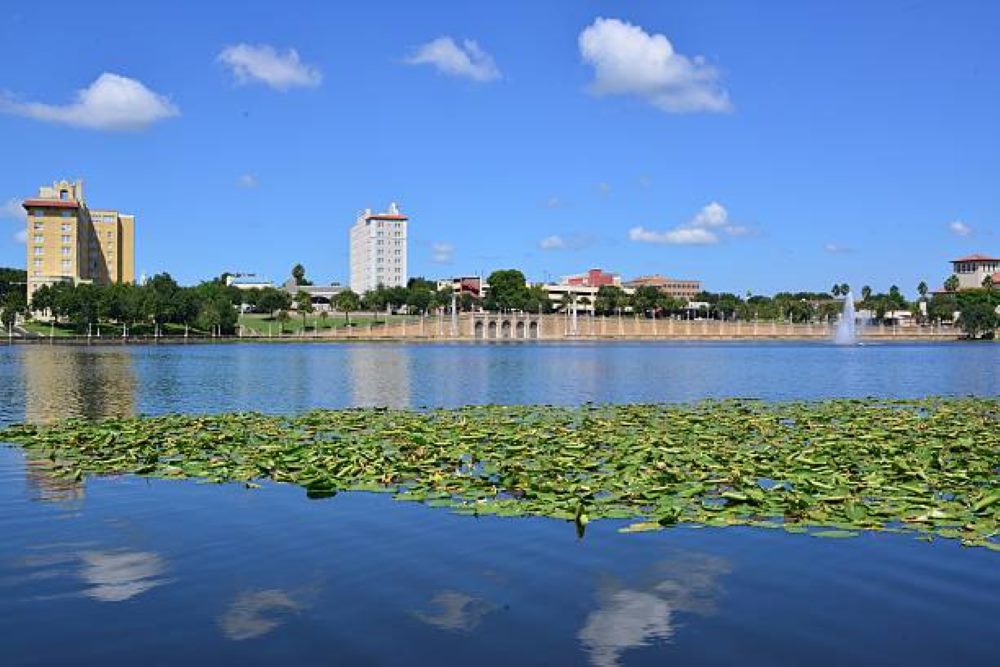 Engage in physical activity and relish the natural beauty with a range of sports and outdoor pursuits in Lakeland. Catch a baseball game at Joker Marchant Stadium, explore the beautiful Lake Parker Park, or venture into the wilderness at Colt Creek State Park.
With so many options for outdoor fun, Lakeland is the perfect destination for nature lovers and sports enthusiasts alike.
Joker Marchant Stadium
Experience the excitement of America's favorite pastime at Joker Marchant Stadium, home of the Detroit Tigers and the Flying Tigers. Catch a baseball game in this historic stadium and cheer on your favorite team as they take to the field.
Joker Marchant Stadium is more than just a sports venue; it's a testament to the enduring appeal of baseball and its role in bringing communities together. Whether you're a lifelong fan or new to the sport, a visit to Joker Marchant Stadium is a must for anyone seeking an authentic and exhilarating sports experience in Lakeland.
Lake Parker Park
Lake Parker Park is a picturesque outdoor haven featuring a wide array of activities for all family members. Some of the activities you can enjoy at the park include:
Fishing.
Boating.
Picnicking by the lake.
Soccer.
Pickleball.
Shuffleboard.
Tennis.
Volleyball.
With its picturesque setting and diverse recreational opportunities, Lake Parker Park is an ideal destination for a day of outdoor fun and relaxation in Lakeland.
Summary
From its rich history and architecture to its vibrant arts and culinary scene, Lakeland offers a wealth of experiences that cater to visitors of all ages and interests. Whether you're exploring the city's stunning Frank Lloyd Wright designed buildings, attending a baseball game at Joker Marchant Stadium, or simply relaxing by the serene lakes and parks, Lakeland is a captivating destination that will leave you with lasting memories. So pack your bags, and get ready to discover the hidden gems that make Lakeland, Florida, a truly unforgettable place to visit.
Frequently asked questions
Is Lakeland FL expensive to live?
Lakeland, FL is quite affordable, with its overall cost of living being 12% lower than the national average. This makes it a great destination if you're looking for an inexpensive place to live in Florida.
What are some must visit attractions in Central Florida, Lakeland?
If you're looking for a great time in Lakeland, be sure to check out Florida Southern College, downtown Lakeland, South Lake Morton Historic District, Lake Mirror, Hollis Garden, and Circle B Bar Reserve – they won't disappoint!