Welcome to Orlando Florida – a city where dreams come true, and unforgettable memories are made! From world class theme parks to unique neighborhoods, there's something for everyone in this sun soaked paradise. Let's dive in and discover everything this vibrant destination has to offer!
Key takeaways
Experience the magic and excitement of Orlando – from thrilling theme parks to vibrant arts, culture and nightlife!
Explore underwater wonders at SeaWorld, iconic attractions at ICON Park and upscale shopping in Winter Park.
Enjoy family adventures with waterparks, zoos and nature attractions or get your adrenaline going with outdoor activities and sports!
Orlando's theme park capital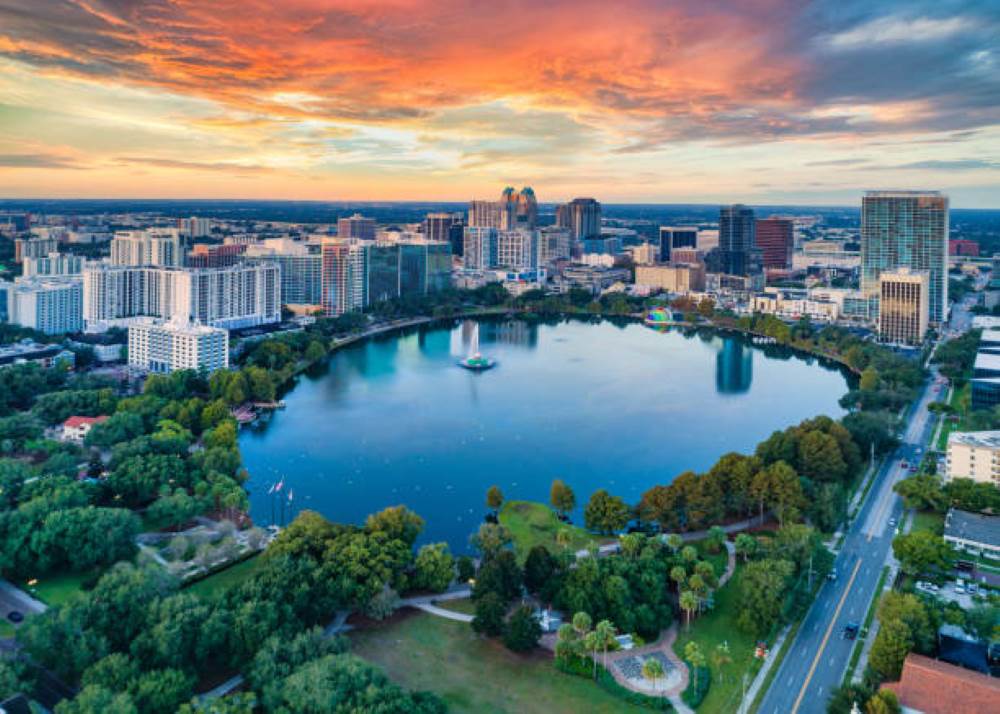 Orlando's reputation as the "theme park capital of the world" is well deserved, thanks to its impressive lineup of world class theme parks, including Walt Disney World, Universal Studios, and SeaWorld. These captivating attractions have been drawing millions of visitors every year, making Orlando one of the top tourist destinations on the planet.
Walt Disney World
Walt Disney World is a massive entertainment complex that spans over 40 square miles and boasts four incredible theme parks, two water parks, and numerous on site hotels and dining options. Each theme park offers a unique experience: Magic Kingdom, the most iconic of them all, brings fairy tales to life; Epcot showcases technology and world cultures; Disney's Hollywood Studios immerses you in the glitz and glamour of the movies.
Some of the most popular attractions at Walt Disney World include:
Avatar Flight of Passage.
Dumbo the Flying Elephant.
Big Thunder Mountain Railroad.
The Haunted Mansion.
And if you're looking to cool off, don't forget to visit Typhoon Lagoon and Blizzard Beach, the resort's two thrilling water parks.
The presence of over 25 hotels on site and more than 100 dining spots ensures a variety of accommodation (resort) and food options are at your fingertips.
Universal Studios
Universal Studios is a must visit theme park that offers a unique blend of thrilling rides and attractions based on popular movies and TV shows. Some of the highlights include:
Step into the magical world of Harry Potter, where you can ride the Hogwarts Express, cast spells with your very own wand, and even sample some delicious Butterbeer.
Illumination's Villain-Con Minion Blast.
Despicable Me Minion Mayhem.
At Universal Studios, you can recreate blockbuster movie moments, and immerse yourself in the action packed world of your favorite films. With so many exhilarating experiences to choose from, it's no wonder that Universal Studios continues to be a top destination for thrill seekers from around the globe.
SeaWorld
SeaWorld Orlando is an astounding marine life themed amusement park that offers a perfect blend of thrilling rides, spectacular shows, and inspiring animal encounters. From live concerts and food festivals to holiday celebrations, there's always something exciting happening at SeaWorld.
One of the park's main highlights is the chance to get up close and personal with some of the ocean's most fascinating creatures. Feed playful dolphins, marvel at the power and grace of killer whales, or explore the mysterious world of sharks. With so much to see and do, SeaWorld is a must visit destination for anyone looking to discover the wonders of the underwater world.
Family adventures in Orlando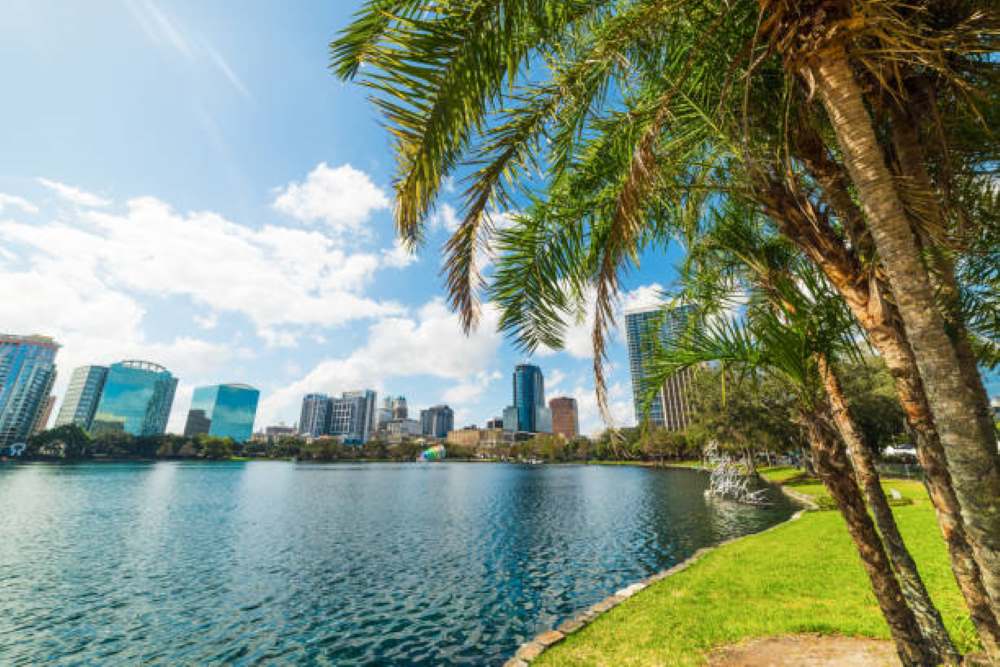 Beyond the iconic theme parks, Orlando offers a plethora of family friendly attractions that cater to all ages and interests. Dive into refreshing waterparks, explore the mesmerizing world of marine animals at ICON Park, or embark on a wild adventure at one of Orlando's zoos and nature attractions.
With so many options, your Orlando vacation is sure to be packed with unforgettable family fun and memories.
Waterparks
Orlando's waterparks offer a refreshing escape from the Florida heat. Aquatica, Blizzard Beach, Typhoon Lagoon, and Coco Key are just a few of the exciting waterparks that can be found in the city. These aquatic playgrounds are packed with fun filled attractions, including exhilarating slides, relaxing lazy rivers, and gigantic wave pools.
Prepare to dive in, don't forget your swimsuit and sunscreen!
ICON Park
ICON Park is a popular entertainment complex that offers a diverse array of attractions and experiences for the entire family. Some of the highlights include:
The Wheel: Soar 400 feet above Orlando for breathtaking views.
Madame Tussauds: Get up close and personal with your favorite celebrities.
SEA LIFE Aquarium: Dive into a world of underwater wonder.
Zoos and nature attractions
Orlando is home to several zoos and nature attractions that allow you to get up close and personal with wildlife from around the world. Visit Gatorland, a 110-acre theme park and wildlife preserve that's home to thousands of alligators, crocodiles, and other animals.
Or, travelers can explore the Central Florida Zoo and Botanical Gardens, a 75-acre zoo and botanical garden featuring over 500 animals and 1,000 plants. These attractions provide fun and educational experiences for the whole family.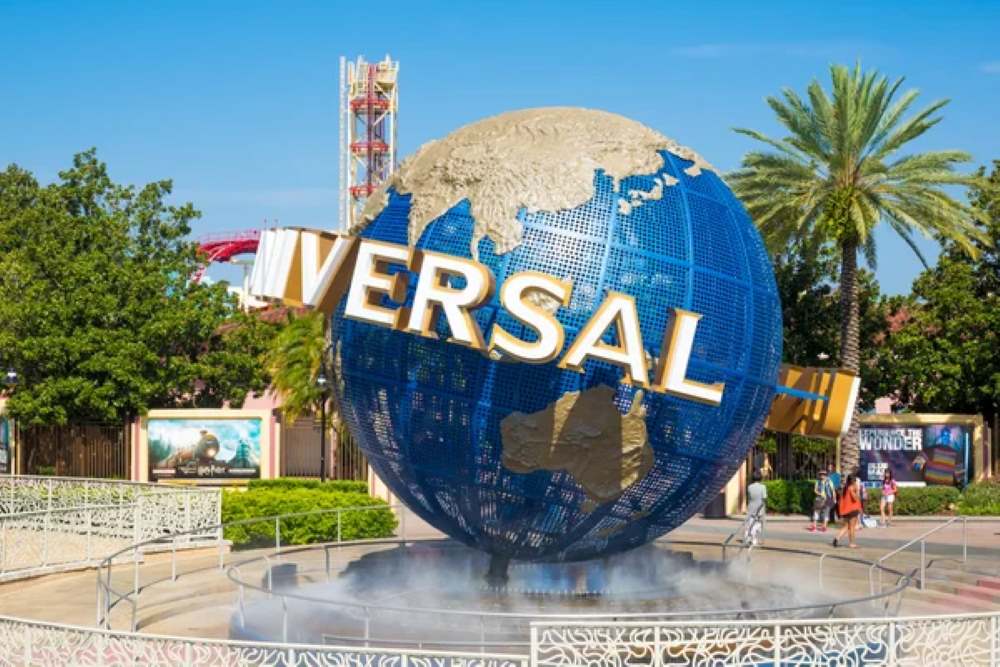 Golf courses
Orlando is a golfer's paradise, boasting numerous golf courses that cater to players of all skill levels. From championship courses like the Arnold Palmer-designed Bay Hill Club and Lodge and the Rees Jones-designed Grand Cypress Golf Club to public options like Dubsdread Golf Course and Shingle Creek Golf Club, you're sure to find the perfect course for your swing.
Regardless of your proficiency level, there's a course to match your golfing style.
Hiking and biking trails
For nature lovers and outdoor enthusiasts, Orlando offers a variety of hiking and biking trails to explore. Some of the popular trails include:
Cady Way Trail: This trail offers scenic beauty and is perfect for both hiking and biking.
Lake Underhill Trail: This picturesque trail surrounds Lake Underhill and provides a peaceful and serene environment for outdoor activities.
Orlando Urban Trail: This trail meanders through some of the city's most charming neighborhoods, allowing you to explore the city while enjoying nature.
Orlando's extensive trail network promises an adventure for every explorer.
Sporting events
Orlando is a sports lover's dream, hosting a variety of professional sporting events throughout the year. You can:
Catch an Orlando Magic (NBA) basketball game.
Cheer on the Orlando City Soccer Club.
Attend a golf tournament at one of the city's renowned courses.
The array of sporting events ensures an exhilarating stay for sports enthusiasts in Orlando.
Shopping and dining experiences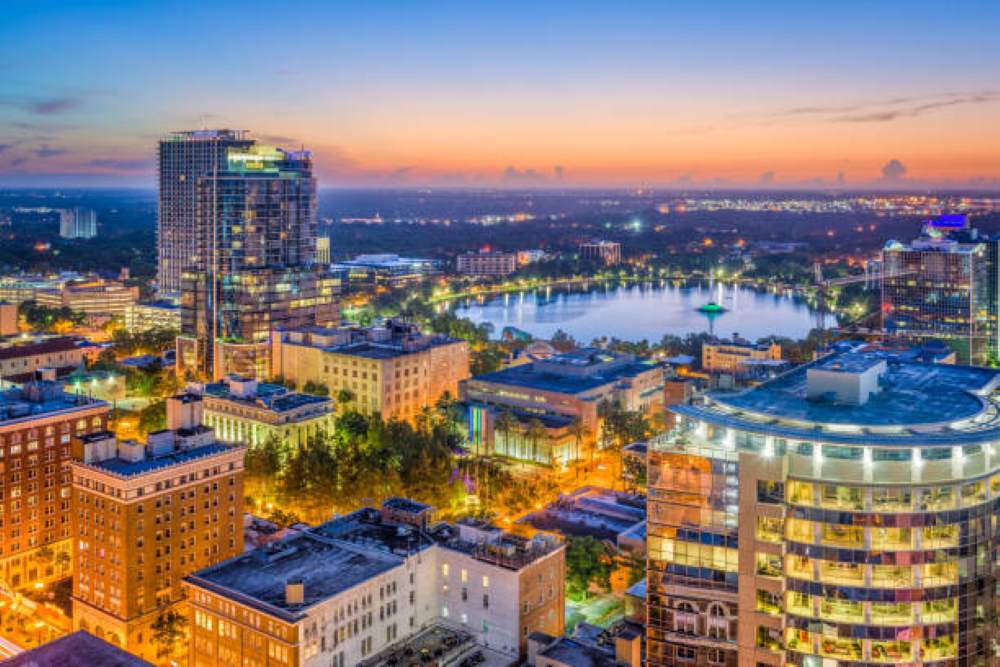 Orlando is a shopper's paradise and a foodie's delight, offering a wide range of shopping and dining experiences to suit all tastes and budgets. Some popular areas to explore include:
International Drive, known for its bustling atmosphere and variety of shops and restaurants.
Winter Park, a charming historic district with unique boutiques and eateries.
Restaurant Row, where you can find a diverse selection of culinary delights.
Every corner of the city promises unique finds and tantalizing flavors.
International Drive
International Drive, or I-Drive, is a bustling area that offers an incredible variety of shopping, dining, and entertainment options. Indulge in some retail therapy at the numerous outlet malls and specialty stores, enjoy a delicious meal at one of the many restaurants lining the strip, or catch a show at a live music venue or movie theater.
Winter Park
Winter Park, located just north of downtown Orlando, offers upscale shopping and dining experiences in a charming, historic setting. Stroll along the picturesque main street, where you'll find trendy boutique shops, art galleries, and a variety of mouthwatering restaurants.
Winter Park is the perfect destination for those seeking a more refined and relaxed shopping and dining experience.
Restaurant Row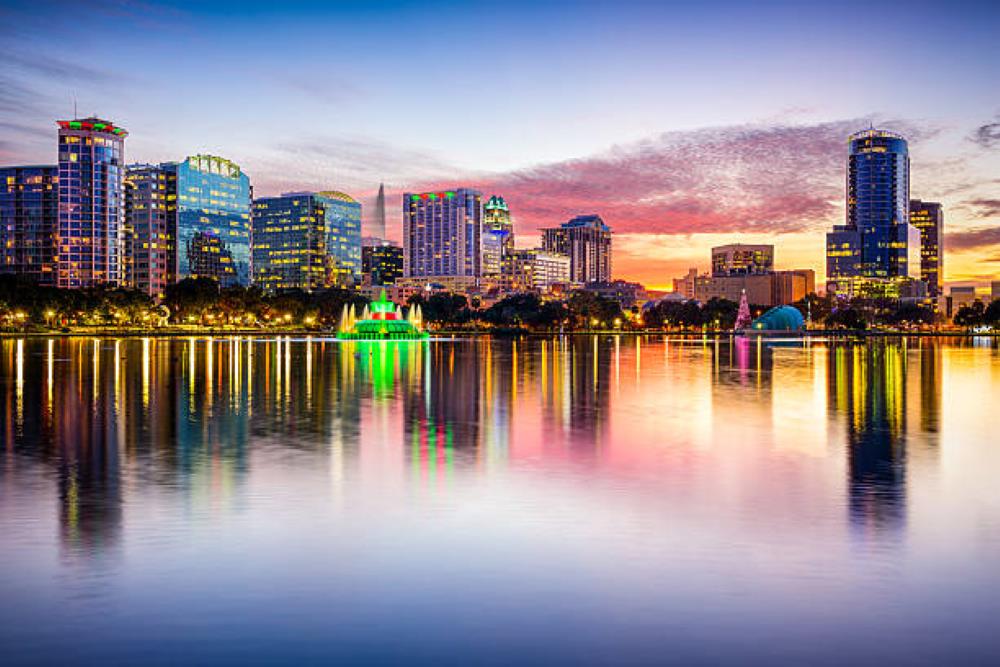 Restaurant Row is a popular dining destination in Orlando, offering a diverse array of cuisines and dining atmospheres to suit every palate. Some of the options available include:
Italian cuisine.
Sushi.
Casual dining.
Upscale dining.
Savor the flavors of the world as you embark on a culinary journey through this vibrant dining hotspot, inspired by the diverse cultures surrounding the Atlantic Ocean.
Accommodations in Orlando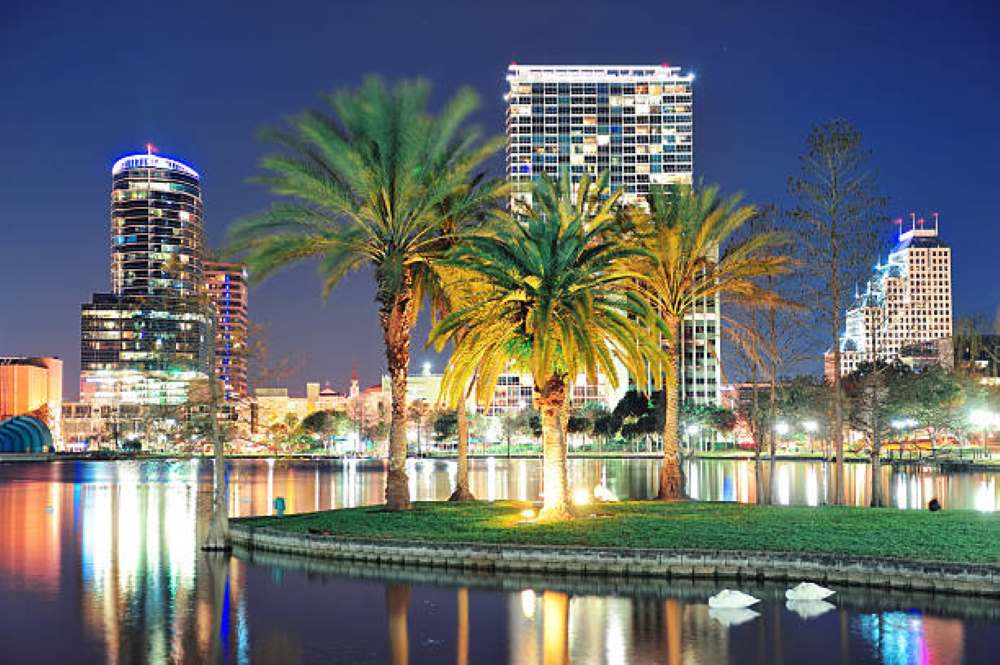 Orlando offers a wide range of accommodations to suit every taste and budget, from luxurious theme park resorts and boutique downtown hotels to cozy vacation homes in Kissimmee. No matter where you choose to stay, you'll find yourself surrounded by the city's incredible attractions and vibrant atmosphere.
Theme park resorts
For the ultimate in convenience and exclusive perks, consider staying at one of Orlando's incredible theme park resorts, such as those located at Walt Disney World, Universal Studios, or SeaWorld. These resorts offer guests unparalleled access to attractions, along with special benefits like early park entry, discounts on tickets, and special events.
Downtown Orlando and Thornton Park
If you prefer a more urban experience, downtown Orlando and Thornton Park offer a variety of boutique hotels and cultural attractions. Enjoy easy access to the city's vibrant nightlife, fine dining, and shopping, while also being within walking distance of renowned attractions like Lake Eola Park, Amway Center, and the Orlando Science Center.
Kissimmee area
For a more relaxed and laid back atmosphere, consider staying in one of the many vacation homes and resorts located in the Kissimmee area, just south of Orlando. This charming area offers easy access to popular attractions, while providing a peaceful retreat away from the hustle and bustle of the city.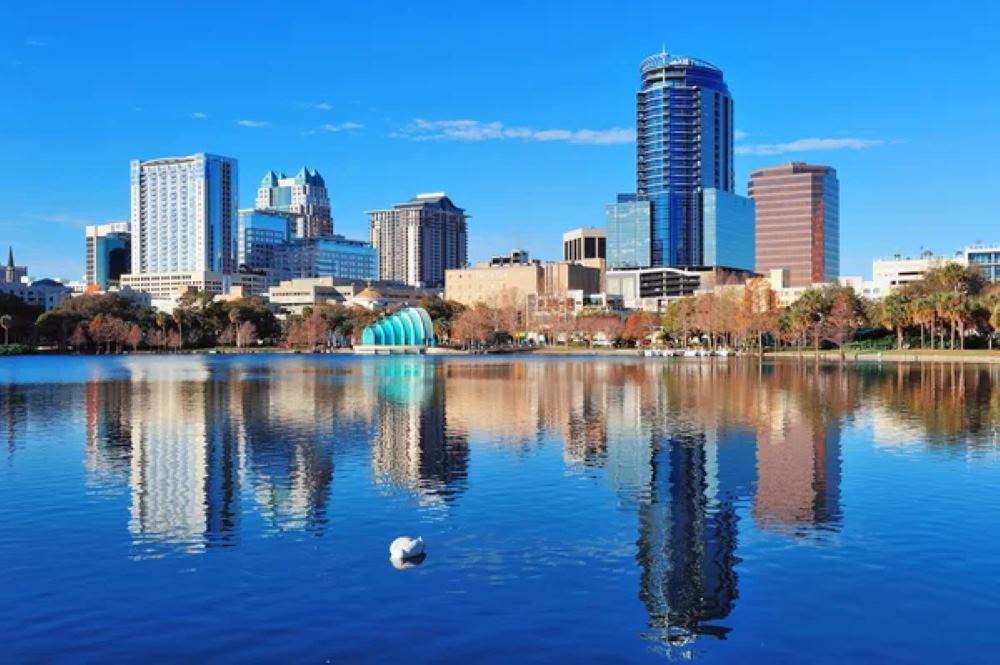 Arts and culture
Immerse yourself in Orlando's thriving arts and culture scene, including performing arts, by visiting neighborhoods like Mills 50, Audubon Park, and Ivanhoe Village. These areas boast a myriad of galleries, museums, and theaters, offering a rich tapestry of creative experiences that will inspire and delight the senses.
Nightlife and entertainment
For those who love to dance the night away, Orlando's nightlife and entertainment options are abundant in areas like the Milk District and SoDo. From lively bars and clubs to cozy pubs and live music venues, there's something to suit every taste and mood.
Pull on your dancing shoes and prepare to experience Orlando's vibrant nightlife!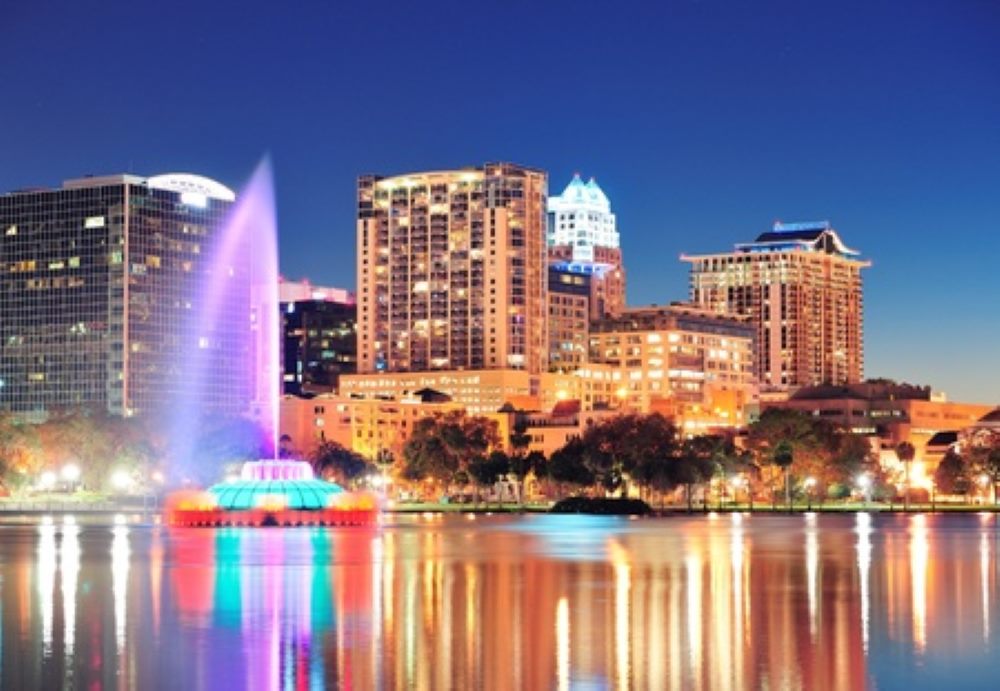 Summary
Orlando, Florida is truly a destination like no other, offering a diverse array of experiences that cater to every taste and interest. From world class theme parks and family friendly attractions to vibrant neighborhoods and outdoor adventures, Orlando has something for everyone. So, what are you waiting for? Start planning your unforgettable Orlando vacation today!
Frequently asked questions
How far is Orlando to the beach?
Experience the beauty of Cocoa Beach, just 59.8 miles east of the Orlando area! This popular beach is on the Space Coast and near the iconic Kennedy Space Center – an experience you won't want to miss!
What are the must visit theme parks in Orlando?
Experience the magic of Walt Disney World, the thrills of Universal Studios, and the wonders of SeaWorld – Orlando is the theme park paradise you don't want to miss!