Tampa, a vibrant city on Florida's Gulf Coast, offers a unique blend of thrilling attractions, picturesque landscapes, and diverse cultural experiences. We invite you to join us on an unforgettable adventure through Tampa's must visit attractions, bustling downtown, sports and entertainment scene, and more. Let's embark on this exciting journey together and uncover the hidden gems of Tampa!
Key takeaways
Explore Tampa Bay's must visit attractions and theme parks, family fun activities and art and culture experiences.
Enjoy the beauty of downtown Tampa with its waterfronts, restaurants and riverwalk.
Prepare for hurricane season by staying informed, creating an evacuation plan and taking precautionary measures to ensure safety.
Discover Tampa Bay's must visit attractions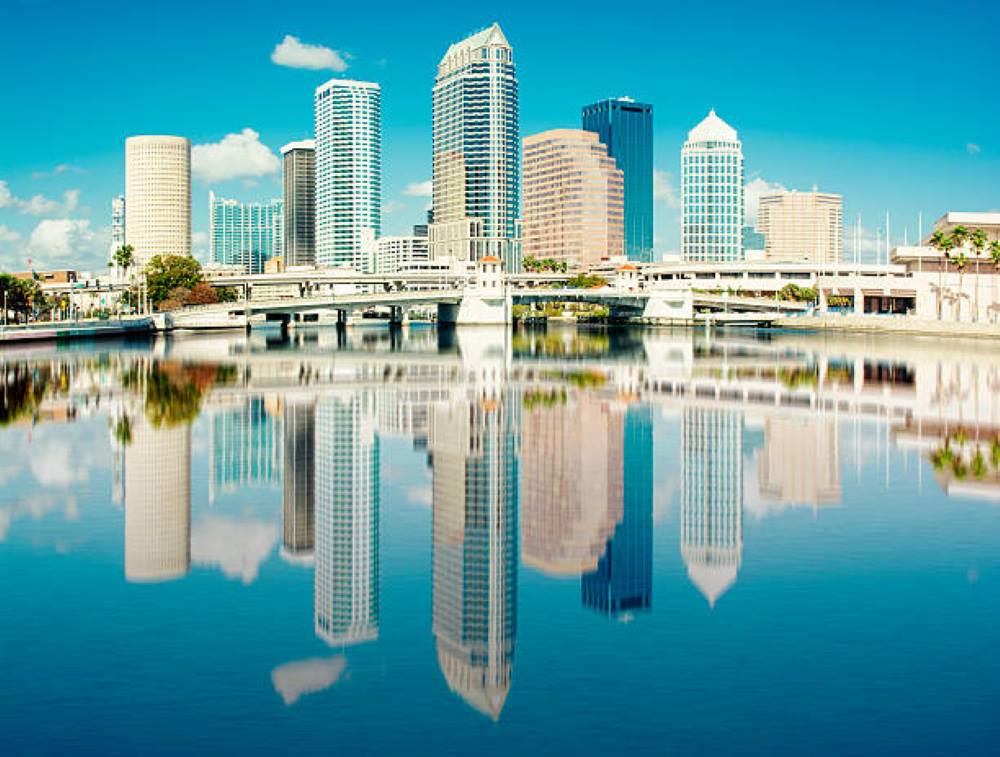 The Tampa Bay area is a treasure trove of exciting attractions, catering to visitors of all ages and interests. From adrenaline pumping theme parks to interactive museums and rich cultural experiences, there is no shortage of entertainment options to explore.
Without further ado, let's explore the must visit attractions that make Tampa Bay a true Floridian paradise.
Theme parks: Busch Gardens
Busch Gardens Tampa Bay, a premier theme park, offers an unforgettable mix of exhilarating rides and animal encounters. With roller coasters like Iron Gwazi and SheiKra, this park will send your adrenaline soaring to new heights. For families, attractions such as Cheetah Hunt and Cobra's Curse provide just the right amount of excitement, while animal exhibits featuring sloths, penguins, tigers, and gorillas add an educational twist to the adventure. Plus, with free Wi-Fi available throughout the park, capturing and sharing those precious memories has never been easier.
If you fall in love with Busch Gardens during your visit and want to enjoy its thrills all year round, consider upgrading your single day ticket to an annual pass membership. As a pass member, you'll reap numerous benefits, including:
Free guest tickets.
Discounts on food, merchandise, and parking.
Early access to new attractions.
Exclusive events and offers.
This makes it an attractive option for both residents and frequent visitors to the Tampa Bay area.
Family fun: Glazer Children's Museum
Nestled in the heart of Tampa, the Glazer Children's Museum offers a fun filled, interactive experience designed to spark the curiosity and creativity of children of all ages. With a plethora of hands-on exhibits, educational programs, and special events, this museum is a haven for families seeking a delightful and immersive learning experience.
After a day of exploration and discovery at the Glazer Children's Museum, your little ones will leave with memories to cherish and newfound knowledge to share.
Art and culture: Tampa museum of art
Art enthusiasts will find themselves captivated by the Tampa museum of art, a contemporary art museum situated in downtown Tampa. Housing a diverse range of art pieces from ancient, modern, and contemporary art, the museum offers a visual feast for the eyes and mind.
In addition to its impressive exhibits, the museum also offers virtual experiences and events to further enrich your appreciation for the arts. A visit to the Tampa museum of art is a must for any art lover seeking a cultural immersion in this dynamic city.
Exploring downtown Tampa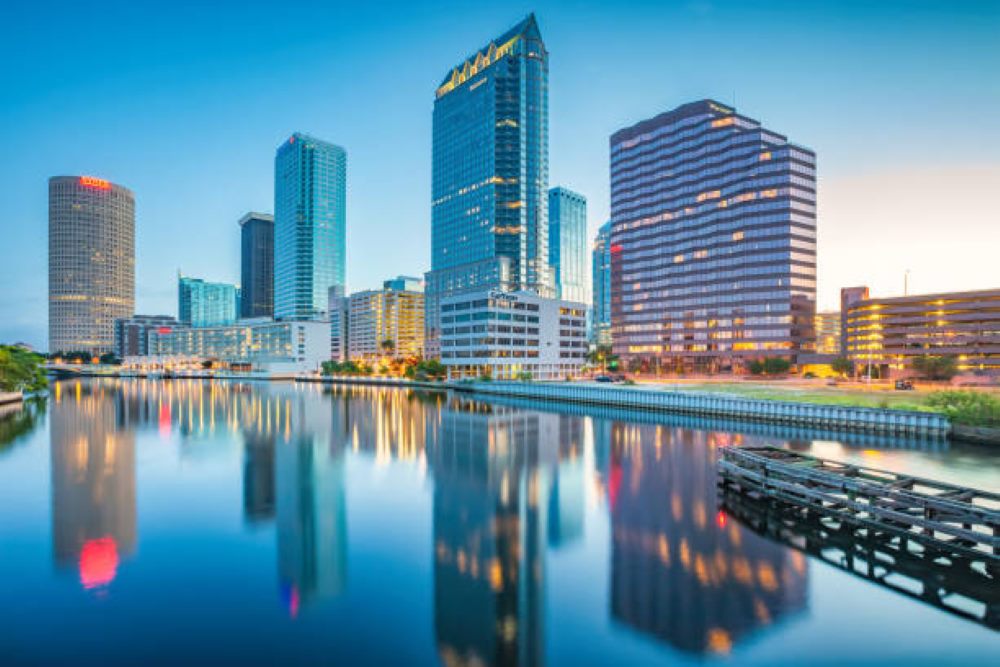 Downtown Tampa is the beating heart of the city, offering:
Vibrant streets.
Scenic waterfronts.
A diverse culinary scene.
A lively atmosphere that beckons visitors and locals alike.
From a leisurely stroll along the picturesque riverwalk to a flavorful culinary journey through Tampa's diverse restaurants, there's always something new and exciting to discover in this bustling urban hub.
Now, let's journey into the heart of downtown Tampa and uncover its hidden gems.
Stroll along Franklin street
Franklin Street, a bustling thoroughfare in the heart of Tampa, offers an enticing array of shopping, dining, and entertainment options. From trendy boutiques to charming cafes and lively bars, this vibrant street has something for everyone, rivaling the excitement of Petersburg.
As you meander along Franklin Street, you'll be mesmerized by the enticing aromas wafting from the diverse eateries that line the street, ranging from casual bistros to upscale restaurants.
Entertainment options also abound on Franklin Street, with live music venues, comedy clubs, and movie theaters offering a variety of experiences to suit all tastes. Whether you're in the mood for a laid back evening or a night out on the town, Franklin Street has it all.
Take a walk on the riverwalk
The riverwalk, a 2.4-mile waterfront promenade, winds its way along the Hillsborough river, offering a picturesque escape from the hustle and bustle of downtown Tampa. As you stroll along this scenic path, you'll be treated to stunning views of the river, the university of Tampa, and the downtown skyline.
Along the way, you'll find an array of popular attractions, such as the Florida aquarium, Sparkman Wharf, and the Tampa museum of art. A leisurely walk on the riverwalk is the perfect way to soak in the beauty and charm of downtown Tampa.
Savor Tampa's culinary scene
Tampa's thriving culinary scene boasts a diverse array of cuisines and dining experiences, catering to foodies of all persuasions. From the Italian flavors of IL Ritorno to the southern inspired fare at Al's Finger Licking Good Bar-B-Que, your taste buds will embark on a gastronomic journey like no other.
Whether you're in search of a casual bite or a fine dining experience, Tampa's culinary landscape offers a plethora of options that are sure to satisfy even the most discerning palate.
Sports and entertainment in Tampa Bay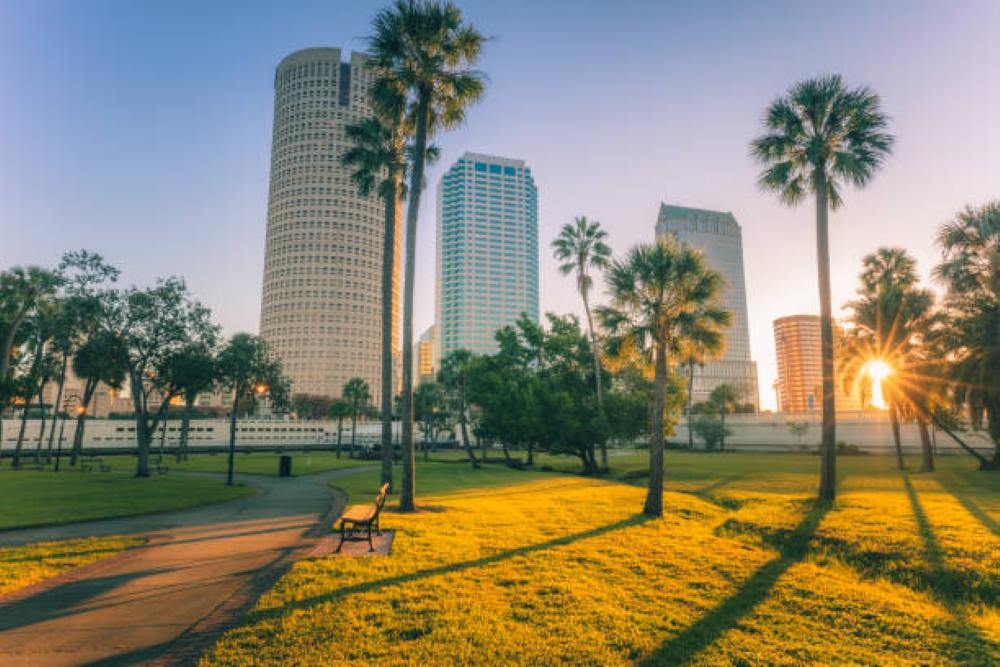 Beyond its picturesque landscapes and cultural attractions, Tampa Bay is also home to an exhilarating sports scene and a dynamic entertainment landscape. From cheering on local sports teams to attending blockbuster concerts and events, there's never a dull moment in this lively city.
Cheer on the Tampa Bay lightning
There's no better way to show your pride than by cheering on the Tampa Bay Lightning at Amalie Arena. This national hockey league (NHL) team, established in 1992, has since evolved into a formidable force, claiming three Stanley Cups and qualifying for the playoffs 15 times over 31 seasons.
Attending a Lightning game is more than just a sporting event; it's a celebration of Tampa's vibrant spirit and unwavering support for its beloved team. Don your Lightning gear, join the sea of blue and white, and experience the electrifying atmosphere as you:
Cheer on your favorite players to victory.
Engage in the chants and cheers of the passionate fans.
Witness the thrilling goals and saves.
Enjoy the camaraderie and excitement of being part of the Lightning community.
Root for the Tampa Bay Rays
Another local favorite, the Tampa Bay Rays, showcase the city's passion for sports in the realm of major league baseball. Established in 1998, the Rays have experienced their fair share of ups and downs but have recently enjoyed a resurgence, including playoff appearances and two pennants. A visit to Tropicana Field, their home stadium, is a must for any baseball enthusiast looking to immerse themselves in the excitement of the game.
Rays games offer more than just baseball; they provide an opportunity to bond with fellow fans, indulge in delicious ballpark fare, and create lasting memories with friends and family.
Upcoming events and concerts
In addition to its thriving sports scene, Tampa Bay also plays host to an impressive lineup of events and concerts throughout the year. From the lively Gasparilla Music Festival to the soulful tunes of the Tampa Bay Blues Festival, there's always something happening to suit every taste and preference.
With a wealth of entertainment options at your fingertips, you'll never run out of exciting experiences to enjoy in Tampa Bay.
Campus life at USF
USF, a premier research university, boasts a diverse campus community and a wealth of student resources, creating a vibrant environment for personal and academic growth. The university offers a range of clubs, athletic endeavors, and cultural activities for students to engage in, fostering a sense of belonging and camaraderie among its members.
With its dedicated support services and engaging extracurricular offerings, USF ensures that students have the tools and opportunities they need to succeed and thrive during their time on campus.
Nearby attractions for students
In the vicinity of USF, students have access to a myriad of nearby attractions, providing ample opportunities for leisure and exploration. Some of these attractions include:
Adrenaline pumping theme parks like Busch Gardens Tampa Bay.
Fascinating exhibits at the museum of science and industry.
The USF Botanical Gardens, a tranquil oasis featuring a diverse collection of plants, trees, and flowers, as well as a butterfly garden.
Off campus dining options – North Tampa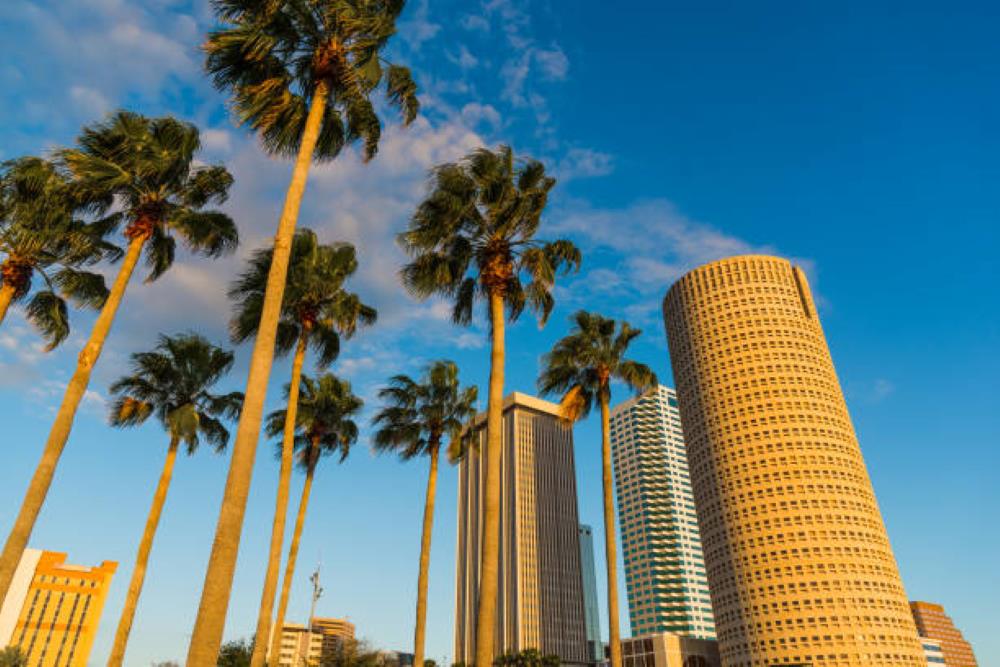 When hunger strikes, USF students are spoiled for choice with a wide array of off campus dining options catering to various tastes and budgets. From fast food favorites like Chick-fil-A to cozy cafes and lively sports bars, North Tampa offers a diverse culinary landscape for students to explore.
Whether you're in the mood for a quick bite between classes or a leisurely meal with friends, the variety of dining options surrounding USF ensures that you'll never go hungry.
Outdoor activities and natural wonders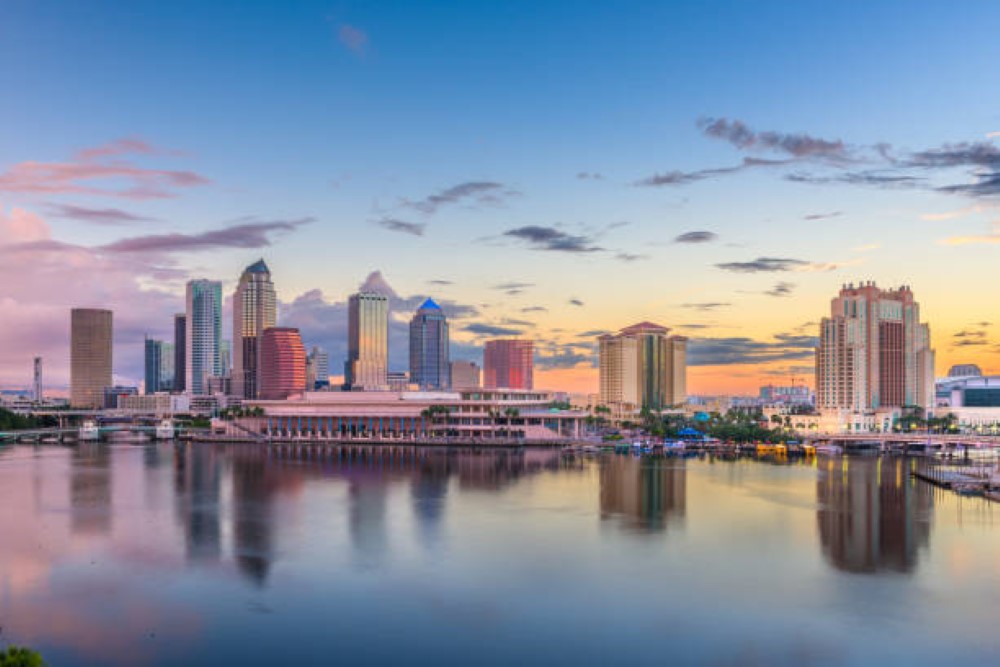 Tampa's stunning outdoor landscapes and natural wonders provide the perfect backdrop for a wide array of recreational activities. From picturesque parks and pristine beaches to captivating wildlife encounters, Tampa offers a wealth of outdoor adventures just waiting to be discovered.
Join us as we explore some of the city's most beloved outdoor attractions and uncover the natural beauty and animals that lies just beyond Tampa's bustling streets.
Parks and green spaces
Tampa is home to a variety of parks and green spaces, offering residents and visitors alike a serene escape from the city's urban hustle. Whether you're looking for a peaceful spot to picnic or a scenic trail for jogging or biking, Tampa's parks cater to a wide range of outdoor interests and preferences. Among the city's most popular green spaces are:
Cypress Point Park.
Curtis Hixon Waterfront Park.
Lettuce Lake Park.
Julian B. Lane Riverfront Park.
Anderson Park.
Each park boasts unique features and amenities to suit every outdoor enthusiast.
As you explore Tampa's parks and green spaces, take the time to appreciate the diverse flora and fauna that call these natural havens home. From the lush botanical gardens of USF to the vibrant wetlands of Lettuce Lake Park, Tampa's green spaces offer a glimpse into Florida's unique ecosystems and provide endless opportunities for relaxation and recreation.
Beaches and coastal adventures
The Tampa Bay area is renowned for its breathtaking beaches and coastal escapades, offering a picture perfect setting for sunbathing, swimming, and seaside exploration. Some of the area's most stunning shores include Clearwater Beach, St. Pete Beach, and Caladesi Island State Park, each boasting pristine sands and crystal clear waters.
For those seeking a more adventurous experience, the Tampa Bay area also offers a multitude of coastal activities such as fishing, kayaking, and snorkeling, promising endless fun in the sun. So, don't forget to pack your sunscreen and beach gear as you set off to discover Tampa's beautiful coastline.
Wildlife encounters
For nature enthusiasts and animal lovers, Tampa offers a variety of wildlife sanctuaries and nature preserves where visitors can encounter an array of fascinating creatures in their natural habitats. From the manatees that glide gracefully through Tampa's waterways to the diverse birdlife that inhabits its wetlands, the city provides ample opportunities to observe and appreciate the region's unique wildlife.
Preparing for hurricane season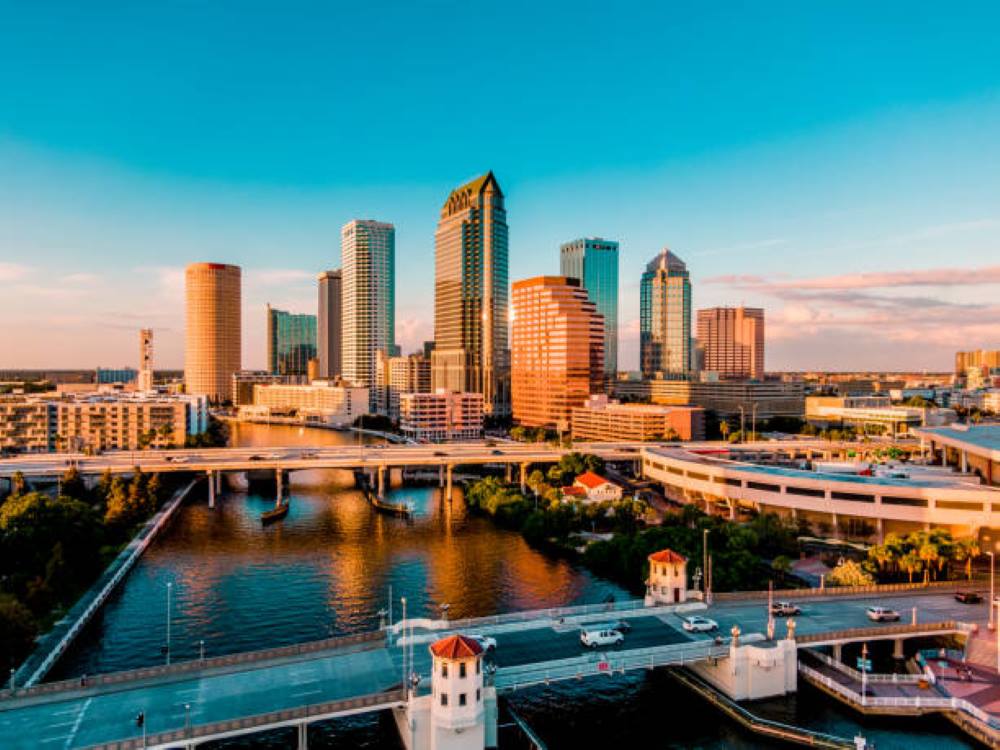 While Tampa's year round sunshine and warm climate make it a popular destination for visitors, it's also important to be aware of the city's hurricane season, which runs from June 1 through November 30. Being prepared and staying informed are crucial steps in ensuring the safety of both residents and visitors during this time.
This section will equip you with essential information on staying informed, evacuation plans, and post storm recovery.
Staying informed
Keeping up to date on weather alerts and storm developments is crucial during hurricane season in Tampa Bay. Reliable sources of information include local news, meteorological forecasts, emergency notifications, and hurricane tracking apps.
By staying informed, you can make well informed decisions about your safety and well being, such as adhering to evacuation orders or taking other necessary safety measures. Remember, knowledge is power when it comes to weathering the storm.
Evacuation and safety plans
Developing a comprehensive evacuation and safety plan is essential for ensuring your family's safety during hurricane season in Tampa Bay. This plan should include:
Determining your evacuation zone.
Assembling an emergency kit with essential supplies like water, non perishable food, and a first aid kit.
Creating a family communications plan that outlines how your family will stay connected in the event of an emergency.
By taking these proactive steps, you can help safeguard your loved ones and minimize the potential impact of a hurricane on your household.
Post storm recovery
In the aftermath of a hurricane, it's important to:
Assess any damage.
Adhere to safety guidelines.
Contact your insurance company for assistance.
Be mindful of your surroundings, avoiding downed power lines and contaminated water.
Clean and disinfect your home to prevent the spread of illness.
Summary
From its thrilling theme parks and bustling downtown to its beautiful beaches and picturesque parks, Tampa offers a diverse array of attractions and experiences that cater to visitors of all ages and interests. Whether you're a sports enthusiast, a nature lover, or a culture vulture, there's always something new and exciting to discover in this vibrant Floridian city. So, pack your bags and set your sights on Tampa—your unforgettable adventure awaits!
Frequently asked questions
Is Tampa FL a laid back city?
Tampa is a laid back city with plenty of culture, entertainment and dining to enjoy. It comes alive at night, making it an enjoyable place to relax and explore.
Why is Tampa famous?
Tampa is famously known for its vibrant ybor city, the world renowned cigar industry, picturesque white beaches, and exciting theme parks such as Busch Gardens Tampa Bay and Zoo Tampa. The city also has an array of high end eateries, museums, and stunning sidewalks that attract people from all over the world.
What are some of the top attractions in Tampa Bay?
Tampa Bay has an abundance of popular attractions, such as Busch Gardens, Glazer Children's Museum, Tampa museum of art, and the riverwalk.